Endress Group through the Zenessis brand is a complete provider of energy solutions. We design, manufacture, deliver, install, maintain, repair and rent power generators and power supplies. We are suppliers to more than 2000 customers in Europe of power generators and UPS sources with power ratings from 1kVA to 5250kVA. With over 80 years of experience, we can deliver any fixed or temporary power supply solution for various applications such as national targets, construction, manufacturing, banking, medical institutions, events.
Smart power generator
All our generators are monitored online and equipped with industrial management systems that provide an optimised duty cycle. We can then monitor and manage each piece of equipment in your use, minimising usage costs.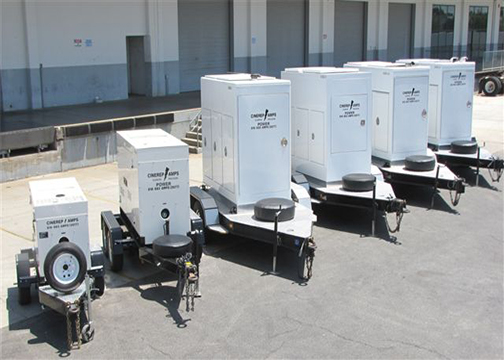 Fuel economy
By using synchronisation technology we can design and install equipment with an emphasis on reducing fuel consumption, reducing pollutant emissions and reducing carbon emissions into the atmosphere. We design these projects for cases where the generator needs to run for long periods, or at night, where noise reduction is needed, or for situations where peak power is needed at a certain time. For stand-by applications where the generator is the back-up source, we fit our own systems for maintaining constant engine temperature to allow easy starting at low temperatures. We use on-site liquid cooling and heating recirculation pumps, thus increasing the efficiency of the installation.
Installation sizing
Choosing the generator or UPS source for your project is the most important step. That's why our teams monitor and calculate the consumption of your installation in order to know the power consumption, the load peaks, thus creating a suitable and balanced technical and economic assembly.
Technical support
For any problem with your installation, our mobile teams are ready to intervene 24 hours a day, 7 days a week. Our monitoring technology helps us to know in advance and anticipate possible problems, thus being one step ahead.